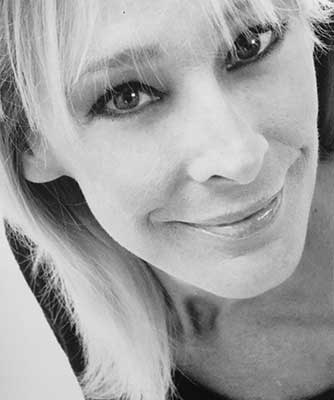 Katherine Magno
Katherine Magno began her classical ballet training at the Jordan College of Music in Indianapolis under Peggy Dorsey from The Royal Ballet and Rebecca Rutt from New York City Ballet. As a scholarship student at American Ballet Theatre in New York she studied under Leon Danelian, Patricia Wilde and Mme. V. Pereyslavic. She also studied with Finis Jung, the legendary Luigi, notable jazz instructors Lynne Simonson and Chuck Kelly, as well as at the renowned Lee Strasberg Theatre Institute in New York.
Katherine has enjoyed a multi-faceted professional career, which has crossed all mediums. In addition to classical ballet, Katherine has been privileged to work in multiple mediums of TV: from guest starring roles on Episodic TV to Commercials and Music Video, with Film and Musical Theatre rounding out her credits. She has written and co-produced industrials, directed and staged faith based theatrical productions and currently has a few writing projects in development.
As a teaching artist, she has had the honor of working for Wes Chapman, former ABT Principal Dancer, ABT Ballet Master and ABT Studio Company Director, Eldar Aliev former Kirov Principal Dancer and Artistic Director of Ballet Internationale, Indianapolis, Vladilen Semenov, former Principal of the Vaganova Academy in St. Petersburg, Russia and Darla Hoover, Director of Ballet Academy East, CPYB and Balanchine Trust Repetiteur, to name a few.
With over twenty years of classroom experience Katherine is able to communicate with a wide variety of dancers and students; professional, pre-professional, recreational or those deemed at risk. She is able to meet the exacting standards of the Balanchine trust, teach an imaginative creative movement class or lead daily class for the professional dancer. An accomplished rehearsal mistress and coach for schools associated with ballet companies, she has set choreography on hundreds of students and ensured their success in performance.
Her students have gone on to scholarship and/or contract with ABT Studio Company, Boston Ballet, The New York Musical Festival, The Alabama Ballet, Louisville Ballet, Atlanta Ballet, Orlando Ballet and North Carolina Ballet Theatre among others, and have won or placed in the YAGP in New York.